As I am sure most of you have heard, google reader is closing up shop and will no longer be available after July 1st. So this creates a problem for a lot of bloggers who read that way. But don't worry, I have multiple ways for you to stay connected with How Sweet this is!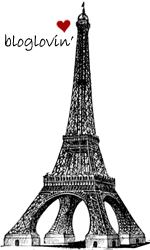 The first and the most promoted throughout the bloggy world is
Bloglovin
'. This is a super easy switch to make! You simply sign up for Bloglovin', then go to Bloglovin.com/import and you can import all of your reads straight into your Bloglovin feed! That's it! You will want to double check though, I found a few blogs that didn't make it through the import.
I also love the fact that you can sort your blogs through
Bloglovin
' and categorize them. This is a great feature that lets you see which group has new posts without having to scroll through all of the other reads. You can also like certain posts and revisit them later. Also, if you haven't heard I recently setup a Facebook page that all of my blog posts will be posted to. If you want to follow,
click here
and enter to win the Starbucks card as well! You can also follow me via email (in the sidebar). So- get to it and get everything setup before it's too late :)